Julián Sánchez-González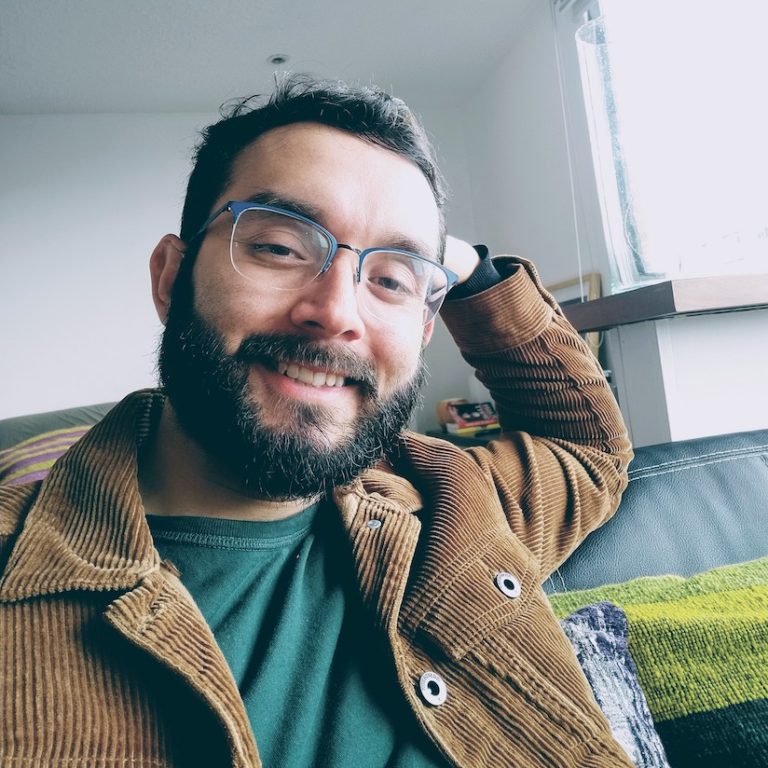 The 2020 CCI Research Fellowship was awarded to Julián Sánchez-González. During the fellowship, Sánchez-González expanded his research on art and spiritualities in the Caribbean by engaging with artworks from PAMM's collection. Studying specific artworks by Belkis Ayón, Arnaldo Roche-Rabell, and Purvis Young, Sánchez-González explored the relationship between art and spirituality across styles, genres, mediums, and contexts. Thematically, these works engage with notions of the supernatural laying beyond the ordinary, the individual consciousness in relation to the cosmos and the universe, and the organic and harmonious laws of nature. As the selected artworks draw on varied belief systems and personal backgrounds, this comparative research attempts to understand the connection between artistic creation and hybridized spiritual beliefs in the Caribbean. An essay of Sánchez-González's findings will be published in the CCI website in the spring of 2021. During the Fellowship program, Sánchez-González also had the opportunity to meet local artists and engage in a series of virtual conversations with international and regional scholars such as Dr. Erica Moiah James, Dr. Terri Geis, Dr. Sarah Victoria Turner, Dr. Andrea Shaw Nevins, and Professor Emerita Charlene Spretnak.
A doctoral candidate in Art History at Columbia University in the City of New York, Sánchez-González also holds an MA in Art History from NYU's Institute of Fine Arts. His research focuses on the relationship between artistic and spiritual practices in the modern and contemporary eras, particularly in Latin America, the Caribbean, and the United States. His dissertation explores Colombia's First World Congress of Sorcery, a four-day international event that gathered spiritual ceremonies, popular culture, art making practices, and academia to discuss themes akin to the magical, the supernatural, the surreal, and the occult in 1975.
Sánchez-González's work has been supported by the Fulbright Program, the Ministerio de Cultura de Colombia, and the Fundación COLFUTURO. His writing has been published by the Museum of Modern Art, New York; the Colección Patricia Phelps de Cisneros, New York and Venezuela; Oxford Art Online; Artsy; the Universidad Tres de Febrero (UNTREF), Buenos Aires; and the Universidad Jorge Tadeo Lozano, Bogotá.
Click here to read Sánchez-González's essay "Vessels of Myth: The Shamanic Paradigm in the Works of Arnaldo Roche Rabell, Belkis Ayón, and Purvis Young".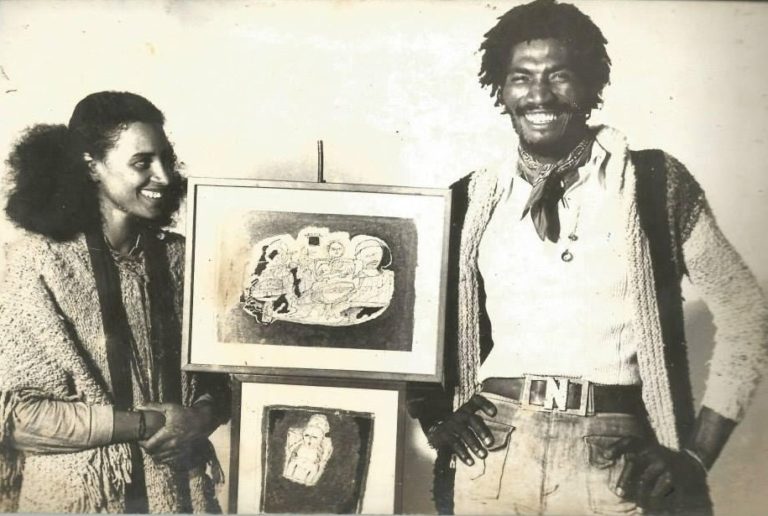 Carson Hudgson and Aurea Oliveira Santos posing with the ink drawings Mi tiempo en el orden público (1978) and Untitled (1978) during Hudgson's first solo show at the Casa Colombia Gallery in Bogotá, Colombia, 1979. Photographer unknown. Collection of Aurea Oliveira Santos, San Andrés Island, Colombia.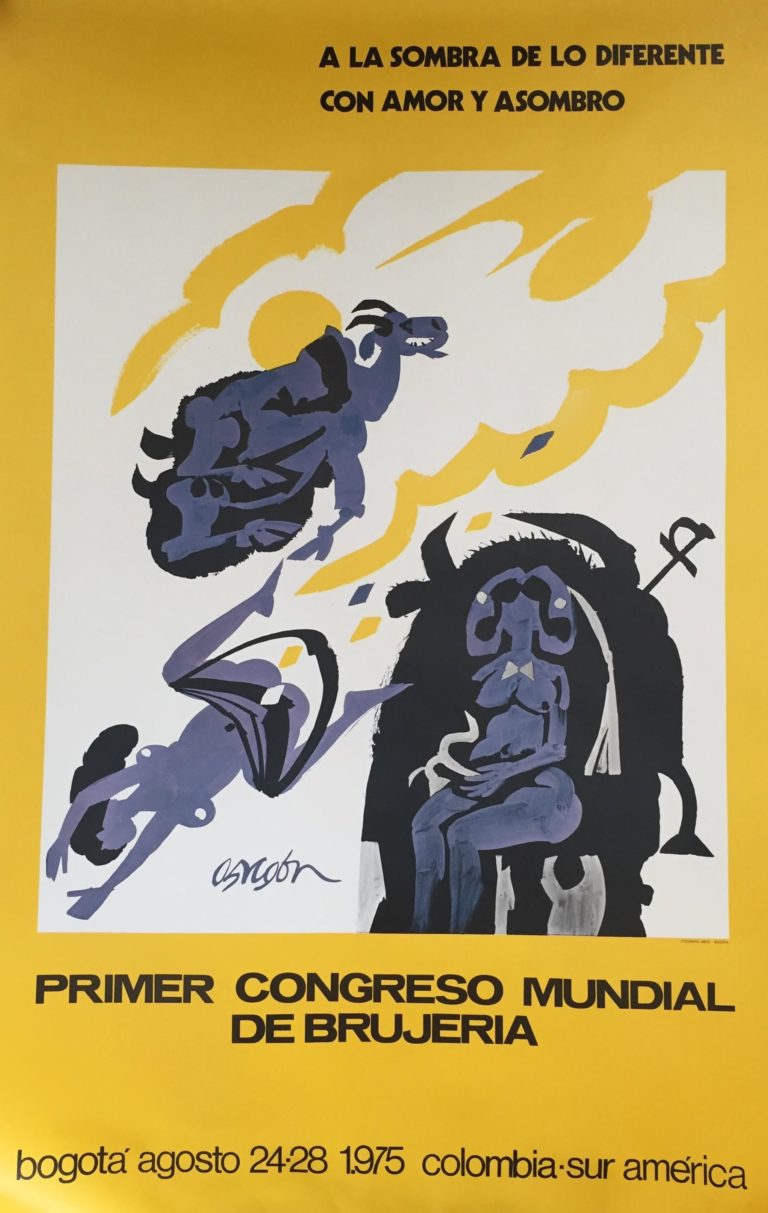 Alejandro Obregón, Poster for the First World Congress of Witchcraft, 1975, color digital print, 24 x 39 inches. Private Collection, New York, NY.