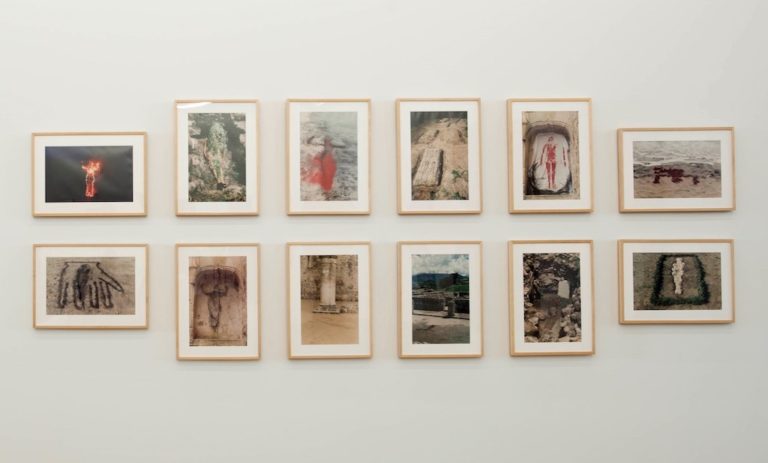 Ana Mendieta. Silueta Works in Mexico, 1973-77. Digital print. 20 x 16 inches. Collection Pérez Art Museum Miami, gift of an anonymous donor. ©The Estate of Ana Mendieta Collection, LLC, Courtesy Galerie Lelong & Co.
A pioneering feminist artist, Ana Mendieta was interested in goddess iconography and uses of the female form as a symbol of power. Her work references diverse aspects of ritual practices, drawing from ancient cultures of the Americas, Africa, and Europe. Her experience of exile—moving from Cuba to the United States without her parents at the age of twelve—had a strong impact on her personal and artistic development, with her bi-cultural identity continually informing her practice. 
Silueta Works (1973-77) is an important series that Mendieta produced during several trips to Oaxaca, Mexico. She found inspiration in the art and culture of this country's pre-Hispanic past, with its distinct views on life and death. She produced what she referred to as "earth-body sculptures," involving archetypal female silhouettes placed in natural landscapes or at ancient sites. Using earth, water, fire, and flowers, she created ephemeral works that speak to spiritual concerns, growth, fertility, presence, and absence.