Petrina Dacres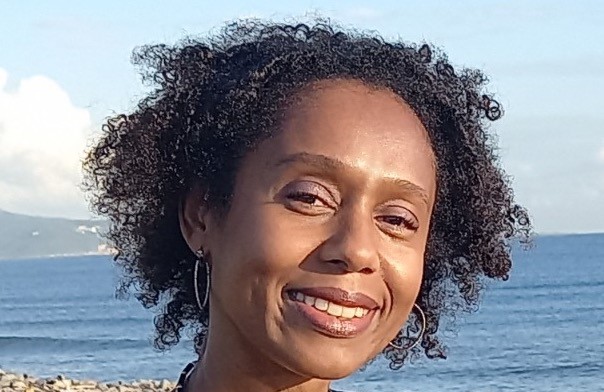 Petrina Dacres, Research Fellow
Petrina Dacres's current book project After-History?: The Heroic Image in Contemporary Caribbean Art analyzes the various ways that Caribbean artists have utilized, critiqued, and redefined the conventions of heroic representation since the 1990s. This research effort extends Dacres's analysis of commemorative statues and monuments in Jamaica to the region's contemporary formal and material art practices engaging the heroic impulse. The Caribbean adds a postcolonial context to the discussion of the meanings of Black heroic visibility in contemporary art and architecture. Caribbean artists are not only engaging colonial statues but also responding to the corpus of postcolonial heroic images established after independence. Their work raises a number of issues, questions, and challenges related to the making and meanings of new heroic canons and the continued potency of heroic imagery in memory work, ideas of social visibility, and identity formation.
Within the context of the CCI Fellowship, Dacres plans to complete the introduction to her book while also exploring selected works by artists represented in PAMM's collection, including Ebony G. Patterson, Sandra Ramos, Daniel Lind-Ramos, Tania Bruguera, and Devan Shimoyama, among others. A close study of the works of Ramos and Lind-Ramos, in particular, will allow Dacres to discuss the heroic in relation to the spiritual and to consider the importance and process of historical recovery and invention, material and visual exploration, and the political monument. She will supplement her analysis of their work with interviews. Works by Ledelle Moe and Vaughn Spann in PAMM's collection provide contextual material in their engagment with memory, monuments, and heroic iconography. The introduction text will frame the book as an exploration of afterimages of colonial and postcolonial Caribbean heroic art and interrogate specific examples of heroic representations and conventions that raise ideas further elaborated in the book and reflect on the uses and inventions of the past in Caribbean art.
Dr. Petrina Dacres is Head of the Art History Department at the Edna Manley College of the Visual and Performing Arts in Kingston, Jamaica. Her research is focused on Caribbean art, African diaspora art, public sculpture and memorials, and memory studies. She is also an independent curator and founding member of Tide Rising Art Projects, an organization created in Kingston to support and promote contemporary Caribbean art and film. Dr. Dacres has organized exhibitions at the International Studio & Curatorial Program in Brooklyn, where she was the 2022 Jane Farver Curatorial Resident; the Clemente Soto Vélez Cultural & Educational Center in New York; and the National Museum Jamaica and National Gallery of Jamaica, both of which are in Kingston, among others.